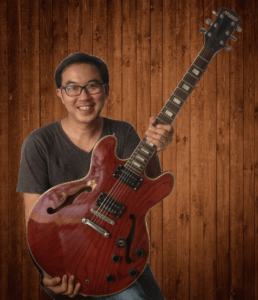 This' my Maison ES-335. It's been with me for almost 30 years.
From Malaysia where I was born, I got it as a student after my O levels for RM500 then. It travelled with me when my family migrated to Perth, Australia.
I studied, lived and played guitar (as a hobby) for 5 years.
Now, i am back in Asia. I've lived in Singapore for the last 20 over years and this Korean ES-335 copy has been with me through everything.
I have had hundreds of guitar come and go but this one remained the one I love.
It wasn't expensive, nor fancy. Just love for a long time.
That's my story with this guitar as my O'thing. What about you?